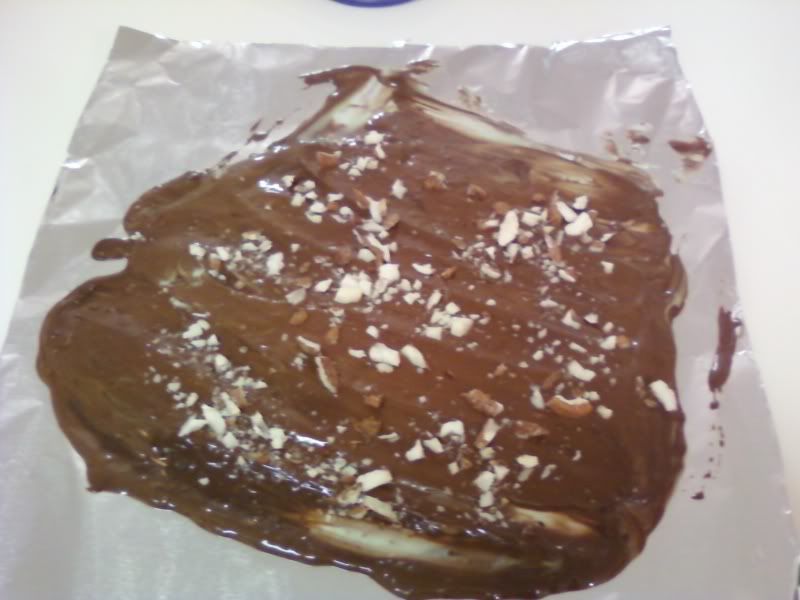 Ok so at the commissary i got a recipe in the nestle display for "bark" so instead of JUST doing the dark chocolate and mint like they suggested - i made several smaller batches of different flavors i already had lying around!

any two flavor of chocolate morsels

crushed up almonds (any nuts will do i just used the almonds i had on hand!)

*Set oven for 325

*line cookie sheet with foil or parchment paper

*spread morsels on foil so they are touching but not one on top of another (they will melt

better if it looks like one solid layer)

*put in oven for 1-3 minutes or until they are shiny (mine were fine at 3 min)

*once done - take tip of butter knife to swirl the morsels together

*sprinkle nuts on top and lift up and drop the cookie sheet on the counter several times to

lodge the nuts to stick into the chocolate (like you are getting the air bubbles out of cake

batter)

*put in fridge for atleast an hour to harden, break up into peices and serve!