These are GREAT and simple to make!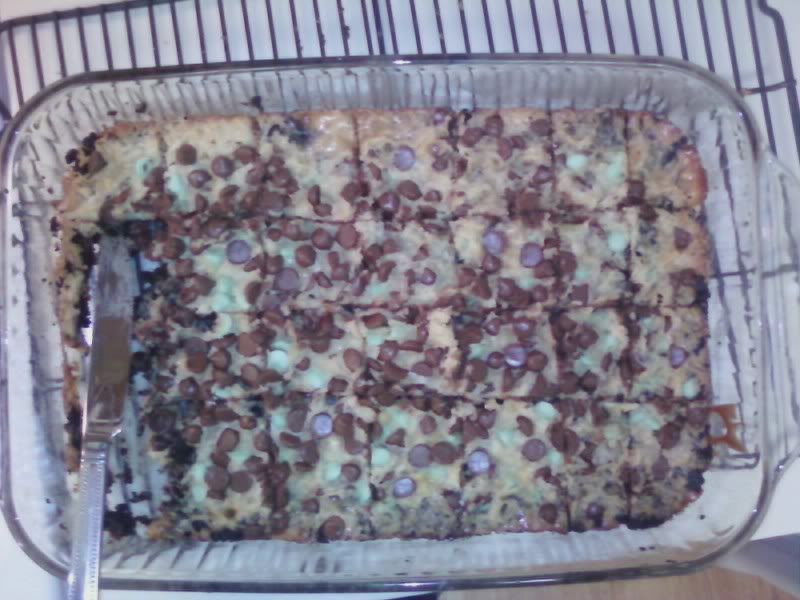 Ingredients:

2 cups (about 15) finely ground crème-filled chocolate sandwich cookies

1/4 cup (1/2 stick) butter or margarine
1 1/2 cups chopped nuts
1 cup flaked coconut
1 can (14 oz.) Sweetened Condensed Milk
1 2/3 cups (10-oz. pkg.) Dark Chocolate & Mint Morsels (nestle)
Directions:
preheat oven to 350° F. Melt butter in 13 x 9-inch baking pan in oven; remove from oven. Sprinkle cookie crumbs over butter. Stir well; press mixture onto bottom of pan. Sprinkle with nuts and coconut. Pour sweetened condensed milk evenly over top. Sprinkle with morsels; press down slightly. Bake for 20 to 25 minutes or until coconut is light golden brown. Cool completely in pan on wire rack. Cut into bars.