I became aware of a deal on
THIS
labeler through a facebook site I've liked. I got it for a whopping $18.00 through this deal to include the shipping! It arrived today so I couldn't resist plugging it in and playing with it.
It boasted that it was a plug and play - and it wasn't lying. I plugged it in and it immediatly began installing the software. It opened the software and it was ready to get to typing. I loved that it had the feature to use the fonts already installed on my computer. It also lets you put GRAPHICS (!) on the labels. I can't wait to finally use it for something constructive and NOT just playing!
Here is a picture of my original labeler and the new one.
A screen shot of the what the program looks like - kind of like word.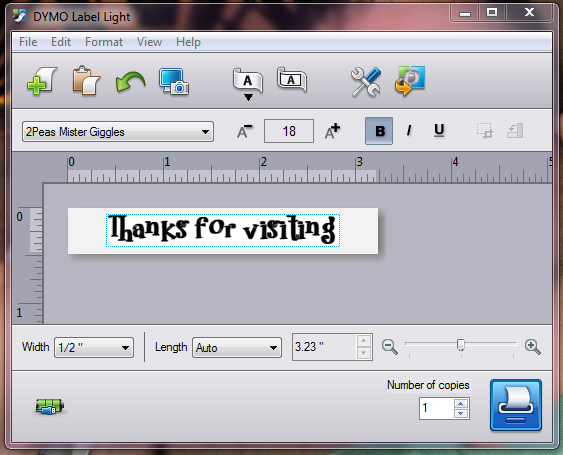 Here are the first three labels that I made. Isn't the middle label COOL! A graphic file from lettering delights is all that I used. Now I need to buy bigger label tape...1/2 in isn't going to be very fun if I can add graphics!